City of Lake Geneva Police Department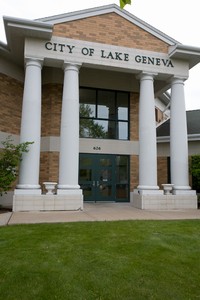 Welcome
On behalf of the men and women of the City of Lake Geneva Police Department, I am pleased to welcome you to our website. As we continue to build and redesign our site, it is my hope that we can create a portal for the community and visiting citizens to interact with our department and our unique city. This page serves as a means of discovery for department organizational structure, programs, press releases, frequently asked questions, and as a gateway to helpful resources.
The City of Lake Geneva Police Department embraces a philosophy of police work that is both progressive and technology-based. Our officers participate in continuing education course work that implements cutting-edge techniques and criminal science that enables thorough and thoughtful investigation. This ongoing training continues to redefine how we view and combat criminals. Your safety will always be our first and foremost priority. I take pride in leading some of the area's finest officers.
We also strive to enhance our community partnerships by maintaining open communication with citizens and business owners. I firmly believe that a productive and orderly community is encouraged by this principle. We continue to meet our commitment to the area youth through Safety Town, CounterAct, our School Resource Officer Program, and other various programs that foster strong morals, safety awareness and civic responsibility. It is our goal to keep Lake Geneva one of the safest places to live, work and play.
Thank you for your interest in our department.
Sincerely,
Michael Rasmussen
Chief of Police